For professionals
THE COMPANY

A FAMILY PASSION
It all started in 1997, when José Folgado and his brother, both lovers of mushrooms, decided to harvest mushrooms around their village for a company already established in the area. This first year was particularly abundant and the two brothers understood, forever, that quality would make the difference.
WHAT HONZA CAN DO FOR YOU
Honza offers you a range of mushrooms meeting several needs:
For food industry, we offer a very wide range of mushrooms in pieces and strips to reuse in your industrial compositions.
For hyper and supermarkets, we offer a range of frozen products, directly ready for sale for your customers.
For food service, we offer ready-to-use mushrooms, in frozen, dehydrated mixes, to cook your best recipes!
HONZA COMMITMENTS
Picking in the middle of the forest
Mushrooms are delicate and require great attention from the picking stage. The selection of species in the forest or in production areas is part of our expertise.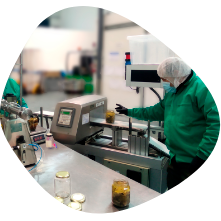 Sanitary controls
Food security is one of our main concerns; we approach the control stages with absolute precision. This has allowed us to obtain the IFS (International Food Standard) certification obtained in 2017. This certification is an AENOR standard which proves the control of product safety and hygiene.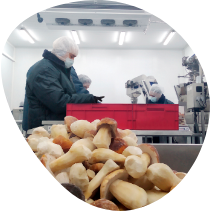 Freezing quality
To preserve the naturalness and taste qualities of the mushrooms, we work with a minimum of washing and mixing to avoid adding water and frost during packaging.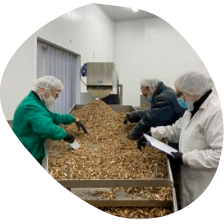 Industrial tool performance
To go beyond the artisanal stage of our activity, significant investments have been made. Infrared machines make it easier to sort mushrooms, for example. This performance allows us to prepare the mushrooms within 24 hours of harvest.