The Zamora Cycling Tour is back
Committed to the the sport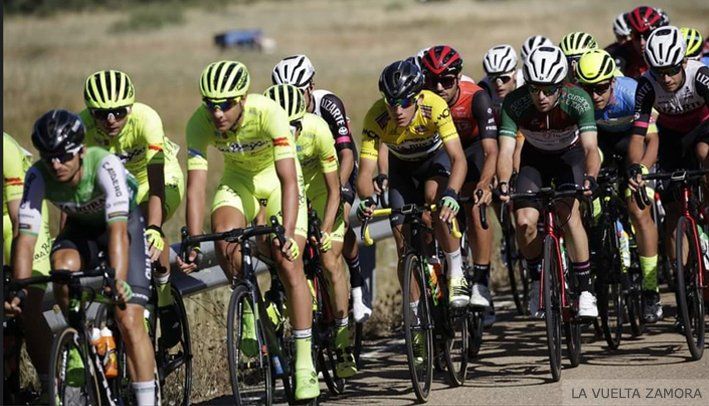 The Zamora Cycling Tour is ready for cycling enthusiasts to enjoy an exciting competition that will traverse our province from July 12th to 16th.

This annual event, celebrating its 40th edition, promises to be more thrilling than ever, bringing together the best cyclists from the region and around the world.

The competition will consist of five stages filled with excitement and challenges. Here is a summary of the stages that the cyclists will face:

July 12th, Stage 1: VillaFáfila - Benavente, with a route of 108.8 km. The start will be at 11:00 from San Esteban del Molar. The format will be a road race, offering an exciting start for the competitors.

July 13th, Stage 2: Muga de Sayago - Villalcampo, covering a distance of 136.1 km. The Town Hall Square will be the starting point at 11:00. The format of this stage will also be a road race, challenging the cyclists on varied terrain.

July 14th, Stage 3: Perilla de Castro - Carbajales de Alba, with a route of 140.5 km. The starting point will be Cruces Street at 11:00. Participants will face a demanding route in a stage full of excitement.

July 15th, Stage 4: Lubián - Lubián Wind Farm (Grupo IberEólica), covering a distance of 133.9 km. The start will be at 12:00 from Plaza Fontarbela. The cyclists will tackle challenging terrain.

July 16th, Stage 5: Villaralbo (Cobadú) - La Bóveda de Toro (Grupo CT), with a route of 110.7 km. The start will be at 11:00 from the Cobadú facilities. This final stage will be an exciting road race, taking the cyclists through beautiful landscapes until the finish line.

Furthermore, we are pleased to announce that once again we are sponsors of the Zamora Cycling Tour. We are committed to supporting cycling and excited to be part of this great sporting event. Our sponsorship allows us to contribute to the growth and development of cycling in the region, as well as promote a healthy and active lifestyle.

During the competition, you can closely follow every exciting moment of #VueltaZamora23 through our social media channels and the official "La Vuelta a Zamora" website

Over the years, we have witnessed the passion and dedication of the cyclists participating in the Zamora Cycling Tour, and we are proud to be part of their journey.

Don't miss the opportunity to enjoy this unique experience. Join us on this journey through the beautiful landscapes of Zamora and let's cheer together for the brave competitors who strive for victory.

Join us and be part of the excitement of the 2023 Zamora Cycling Tour!